Anna Ostapyk

Sales Representative/Team Leader RE/Max Metro City

Anna Ostapyk

Sales Representative/Team Leader

RE/Max Metro City

101-2255 Carling Avenue Ottawa, Ontario K2B 7Z5

| Residential | Buyer Agent | Seller Agent |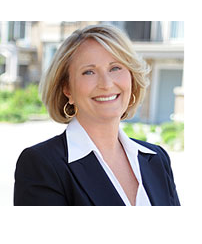 Anna has been a highly respected and successful sales representative since 1986. A warm, friendly style enhances her sensitive and caring nature. When she is expressing her opinion and giving you expert advice, you will always feel that you are in control, and in capable hands. Anna will ensure you are aware of all details, so that you may make an informed decision with confidence. BUY SMART. SELL SMART. This is Anna's business philosophy. Helping her clients maximize the return on what most likely will be the largest investment they will make in their lifetime. Tremendous success does not prevent her from continuously upgrading her skills and implementing new marketing approaches to maintain high standards and outstanding results. This dedication demonstrates her commitment to excellence in service. Whether you are moving across the street or across the country, Anna can help make that move an enjoyable experience. For the ultimate advantage and uncompromising service, call Anna today!