DAVE WATT

FIELD AGENT & CEO The Right Choice Realty

DAVE WATT

FIELD AGENT & CEO

The Right Choice Realty

2-269 Main St Fredericton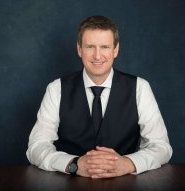 Dave Watt is at the helm of The Right Choice Team. Dave has been a Realtor with EXIT Realty Advantage since 2007 and is a nationally and internationally recognized member of the real estate industry. Dave's approach to buying and selling focuses on the TEAM and the support his team members provide not just to him, but, most importantly, to his valued clients. The support of his team allows Dave to be available to his clients and speak to them directly. Dave recognizes that the team's success is directly related to hard work, honesty, integrity and strong referrals.