Eric Hyatt

MVA ASP Broker/ Owner

Eric Hyatt Real Estate Limited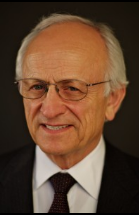 Eric was born in London Ontario where he received his early education. After moving to the Callander, North Bay area in the early 1960's, Eric entered real estate sales. He progressed on to become a broker, establishing Eric Hyatt Real Estate Limited. With the purchase of a general insurance company, the company became known as Eric Hyatt Real Estate and Insurance Company Limited until the sale of the insurance division in the year 2000. ERIC HYATT REAL ESTATE LIMITED has been a mainstay business at 128 Lansdowne Avenue, Callander for several decades.
Eric Hyatt
MVA ASP Broker/ Owner
Eric Hyatt Real Estate Limited
P.O. Box 10, 128 Lansdowne St. E. Callander, ON. P0H 1H0
| Residential | Buyer Agent | Seller Agent |