Helen Burton

Sales Representative

Royal Lepage Team Realty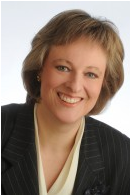 Helen Burton is a very knowledge real estate agent and will provide you with great advice to sell or buy a home. We all know that selling and buying a home is a very emotional and stressful experience. So imagine having an agent that has compassion, devotion and loyalty while going through that experience. This is what Helen offered me during that experience. Helen has shown rigor in preparing all the documents and agreements for buying and selling your property to ensure maximum security for her customer. She also has strong marketing skills in creating promotional documents to showcase the best attributes of your home. Helen's determination is definitely an asset to review your marketing strategy to get the best results of selling and buying a home. Finally, selling and buying a home is one of the most important decision that you will make in your life, and Helen is very accessible outside of meetings and showings to help you make that big decision.
Helen Burton
Sales Representative
Royal Lepage Team Realty
Suite 101 555 Legget Drive Kanata, Ontario K2K2X3
| Residential | Buyer Agent | Seller Agent |