Jennifer Godfrey

Salesperson Godfrey Realty Group Inc

Jennifer Godfrey

Salesperson

Godfrey Realty Group Inc

264 Bruce Street Sault Ste. Marie, Ontario P6B 1P1

| Residential | Buyer Agent | Seller Agent |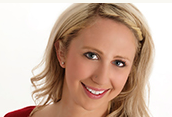 I am proud to be the newest member of Godfrey Realty Group. I was born and raised in Goulais River, and happily reside there again. I graduated from Laurentian University with an Honours Degree in Bio-medicine and from Lakehead University with a Bachelor of Education. Health and fitness is my passion, and I believe that a fit body and mind creates a happy and efficient being. I pride myself on being a positive and energetic person and I believe that will be an asset to helping clients. I look forward to working with you!