Jim Ballard

REALTOR® Royal LePage

Jim Ballard

REALTOR®

Royal LePage

4200 Island Highway Nanaimo, BC Canada V9T 1W6

| Commercial | Buyer Agent | Seller Agent | Relocation |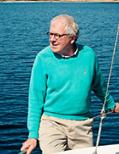 Wet behind the ears and 156 pounds soaking wet, Jim Ballard started his real estate career in 1983 and almost immediately joined the top rank of Realtors on Vancouver Island. Just a year later, Jim became one of the founding partners of Coast Realty Group, guiding the company to become one of the most successful independent real estate brokerages in Western Canada. Jim knows business and how to get things done! Now as part of Canada's largest real estate network, Jim Ballard Homes continues to lead the industry in innovation, but always with a sense of humour and an attentive approach to your needs. You simply won't find a better real estate experience anywhere else.