Joan Mote

MVA ASP Broker of Record

Eric Hyatt Real Estate Limited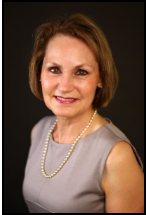 Joan moved to Callander ON, in 1969 and fell in love with everything Callander has to offer. She instantly immersed herself in the area's culture and community and has continued to do so ever since. When buying or selling your home, Joan not only sells the property but she also sells the community. Joan is an accredited staging professional, is knowledgeable and certified in the principles of mortgage finance and the principles of appraisals. She will assist you in every aspect of buying or selling your home!
Joan Mote
MVA ASP Broker of Record
Eric Hyatt Real Estate Limited
P.O. Box 10, 128 Lansdowne St. E. Callander, ON. P0H 1H0
| Residential | Buyer Agent | Seller Agent |