Louisa Sheng

Sales Representative

Bay Street Group Inc. Brokerage
Louisa Sheng has established a reputation for herself as highly professional yet approachable, with an impeccable skill for matching clients with the right property. Louisa has managed $3 billion in real estate transactions internationally, and over $200 million since making Toronto her home. A strong negotiator, Louisa is recognized for her ability to show buyers the full potential of a property. Fluent in English, Cantonese, and Mandarin, Louisa has cultivated a vast network of connections that provides excellent exposure for her listings, leading to quick sales and competitive offers. Louisa believes that approaches to buying and selling should be customized to a client's unique situation. She collaborates with each of her clients to identify their goals and create a strategic plan. Whether you are looking to buy or sell, Louisa will personally guide you through the process and help you identify your needs so you can make an informed decision. You can rely on Louisa to work with you to identify the best possible options for your investment and pay meticulous attention to the details of the terms and conditions. Her genuine ability to connect with clients gives her a strong understanding of how to make their real estate dreams come true.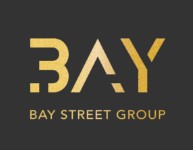 Louisa Sheng
Sales Representative
Bay Street Group Inc. Brokerage
8300 Woodbine Ave, Suit 500 Markham, ON L3R 9Y7
| Residential | Buyer Agent | Seller Agent |