MARK DONEY

Sales Representative

Bowes & Cocks Bancroft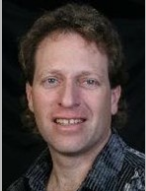 At Bowes & Cocks we follow a high ethical standard and make customer satisfaction first priority. Our sales force receives professional training above and beyond the industry standard so that we can provide top notch service that continuously exceeds your expectations. And because we've been around for so long, since 1956, we've become well known experts in the neighbourhoods we serve. A powerful local brand with a global reach, Bowes & Cocks is one of the most recognized and respected independent real estate brokerages in Ontario. We've helped tens of thousands of buyers and sellers find real estate success. And we'd love to help you!
MARK DONEY
Sales Representative
Bowes & Cocks Bancroft
11 Station St. P.O.Box 9 Bancroft,ON K0L1C0
| Residential | Buyer Agent | Seller Agent |