Mike Grahame
HomeLife Benchmark Realty Corp.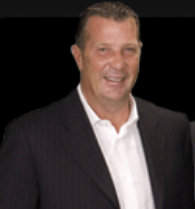 Mike started selling real estate in 1998. Since then he has strived to be one of the top salespeople in the Fraser Valley. Thanks to his clients both past and present, he has enjoyed an extremely successful career as a real estate consultant. From first time buyers purchasing their first property, to buying and selling some of the finest and most expensive properties in the Lower Mainland. Mike believes that most of his clients have had a positive experience with his services. He believes that they are a team and everyone has to work and communicate together. Referrals have been a large part of his continued success, without the help of you, and your continued support in sending him your friends and families, his career would not flourish.
Mike Grahame
HomeLife Benchmark Realty Corp.
1920 152 Street South #1, Surey, BC V4A 4N6
| Residential | Buyer Agent | Seller Agent |