The Momentus Group

Real Estate Sales Team

Right At Home Realty Brokerage
Hi! We're Michael and Tristan and we're here to help. We understand. Home ownership is a big goal for many of us but, in today's climate, it can often be intimidating and overwhelming. We're here to walk you through. Whether you are a first time home buyer, looking to sell your home or are ready to invest in real estate, we are here to make the process easy and enjoyable. We are passionate about helping our clients grow - personally and financially. Most of us don't realize the potential of real estate investment so we've made it our mission to help open your eyes to the possibilities. We build our business on trust. Our clients are our number one priority and we want to leave you feeling important and appreciated. We do this through the dedication and effort we put into making sure that you win in the real estate game.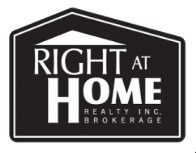 The Momentus Group
Real Estate Sales Team
Right At Home Realty Brokerage
1396 Don Mills Road B121, North York, Toronto, Ontario, M3B 3N1
| Residential | Buyer Agent | Seller Agent |