Peter Cerrito

Broker Royal LePage Real Estate Professionals

Peter Cerrito

Broker

Royal LePage Real Estate Professionals

8551 Weston Road Vaughan

| Residential | Buyer Agent | Seller Agent |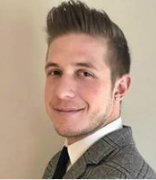 He is a motivated, sharp, and determined individual that utilizes these essential attributes in this fast paced and competitive environment of real estate. Peter has many years of customer service experience, including an administrative role for a Canadian home builder. Peter attended Humber College where he received his diploma in Business Management. This program taught Peter skills about starting/managing your own business, marketing, and accounting; all very important knowledge that could be implemented into the real estate industry. He is here to passionately help you with your real estate needs with the help of Royal LePage Real Estate Professionals' team and their technology to make the process smooth.