Robert Kirkwood

Sales Representative

HomeLife Classic Realty Inc., Brokerage

I truly believe my reward comes from making YOU happy! When representing you. I am dedicated to making the experience enjoyable, and as straight forward as it can be. Dedication, loyalty and honesty (sometimes brutal) is exactly what you can expect from me. Most of all I LISTEN! Once your wants and needs are clearly defined. I will work tirelessly until your goals are met. I am a FULL TIME Real Estate Agent and an experienced negotiator. It's all I do! I don't work part time, it's not a hobby of mine, and I won't tell you I am only available Tuesdays and Thursdays after 8:00 pm, and every third Saturday! If we need to move quickly for whatever reason (and there's many) I will be there!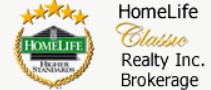 Robert Kirkwood
Sales Representative
HomeLife Classic Realty Inc., Brokerage
1600 Steeles Ave W, Concord, ON L4K 4M2
| Residential | Buyer Agent | Seller Agent |