Sadha Ponnappa Chindulira

REALTOR®

Elixir Real Estate Inc
I like giving honest suggestions to people and helping them with important decisions. Buying or selling a house is one of the most important decisions people take in their life since it involves not just financial but emotional aspects too. Being a Realtor, my goal is to make my clients educated and confident in this important decision. I want them to be assured that they will always get the most honest and ethical Real Estate service from me. Languages: English, Hindi, Kannada. Area Covered: Brampton, Caledon, Mississauga, Oakville.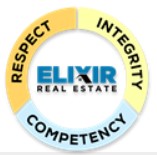 Sadha Ponnappa Chindulira
REALTOR®
Elixir Real Estate Inc
1065 Canadian Pl Suite 207, Mississauga ON L4W 0C2
| Residential | Commercial | Buyer Agent | Seller Agent | Residential Rentals |